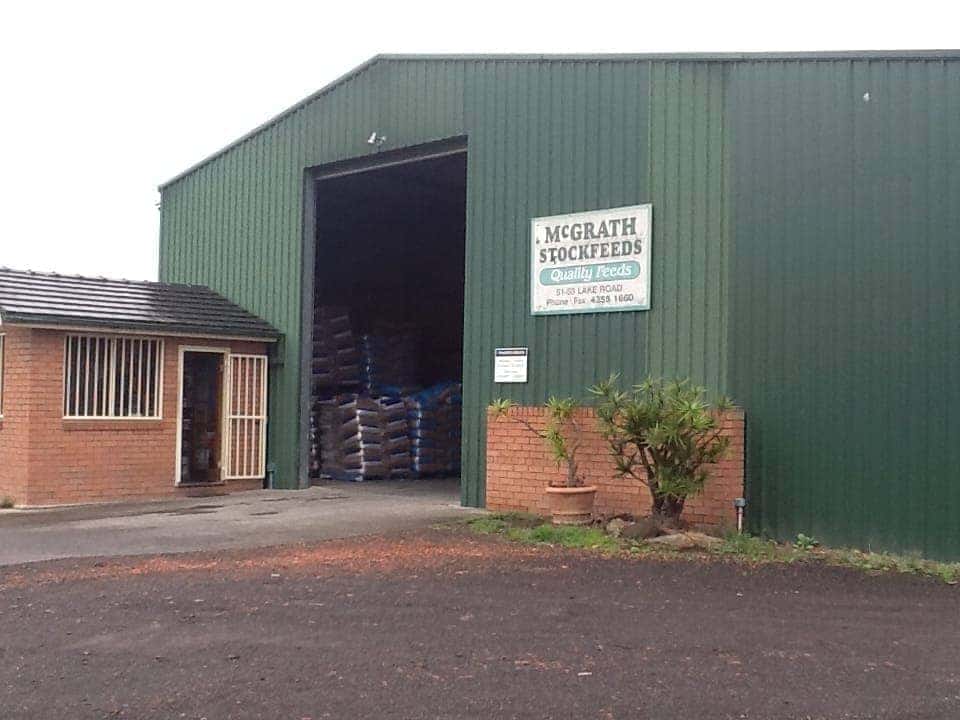 Your Local Supplier
We have been on the coast for 40 years, employ local people and have the lowest prices and best service!
At McGrath Stockfeeds we carry a vast variety of feeds to suit your needs.
And if we don't carry your favourite brand we will do our best to get it for you.
Your satisfaction is very important to us.